Details

Category: Free Tools and Applications
Published on Wednesday, 14 May 2014 11:09
Hits: 2061
Free HDD LED shows hard disk drive activity in real time in the systray area and on keyboard (blinking the scroll lock key led).

It also features a free disk space monitor (works also for pendrives, network drives and TrueCrypt drives).

It monitors all physical hard disk drives connected to the pc (ide/sata/usb).
Details

Category: Free Tools and Applications
Published on Monday, 03 March 2014 15:20
Hits: 2430
FastStone Photo Resizer is an  image converter and  renaming tool that intends to enable users to convert, rename, resize, crop, rotate, change colour depth, add text and watermarks to images in a quick and easy batch mode.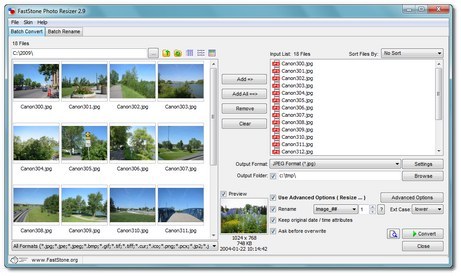 Details

Category: Backup
Published on Tuesday, 11 February 2014 11:30
Hits: 2463
Online Backup is one of the most convenient ways to backup a home computer. Whilst you can do your own thing and copy data to USB hard disks, USB sticks, NAS boxes and other connected computers they all require a certain amount of you doing something to make the backup happen.
Details

Category: General Information
Published on Wednesday, 16 March 2011 13:42
Hits: 3316
This video discusses computer security and explains some of the measures that individuals and companies can take to keep their data and computers safe. It is produced and presented by Christopher Barnatt, author of ExplainingComputers.com, and Associate Professor of Computing and Organizations in Nottingham University Business School.
Details

Category: Windows 7
Published on Friday, 03 January 2014 09:58
Hits: 2493
Use the reg file below to disable the Libraries feature in Windows 7.