Details

Category: Free Tools and Applications
Hits: 5193
FastStone Photo Resizer is an  image converter and  renaming tool that intends to enable users to convert, rename, resize, crop, rotate, change colour depth, add text and watermarks to images in a quick and easy batch mode.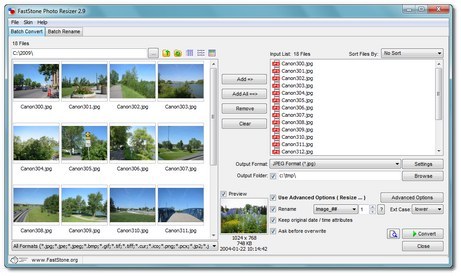 Details

Category: Uncategorised
Hits: 2287
A very annoying feature of Windows 10 is the automatic installation of apps that Microsoft thing you may be interested in. i'm not interested in Candy Crush and I don't see why Microsoft feel the need to push it aggressively onto my computers.
Disabling this intrusion is reasonably easy:
Tap on the Windows-key on your keyboard, type regedit.exe and hit enter.
Confirm the UAC prompt that appears.
Navigate to the following key: HKEY_LOCAL_MACHINE\SOFTWARE\Policies\Microsoft\Windows\CloudContent
Locate the Dword DisableWindowsConsumerFeatures on the right after selecting CloudContent, and double-click on the entry.
Set the value of the Dword to 1, click okay, and close the Registry Editor afterwards.
Or you can download and run the following reg file to do the hard work for you: http://www.howtogeek.com/wp-content/uploads/2016/06/Disable-Consumer-Experience-Hacks.zip