Occasionally Microsoft Security Essentials will require an upgrade
If your system tray contains the following icon:

You should double click on it; this will open the MSE window.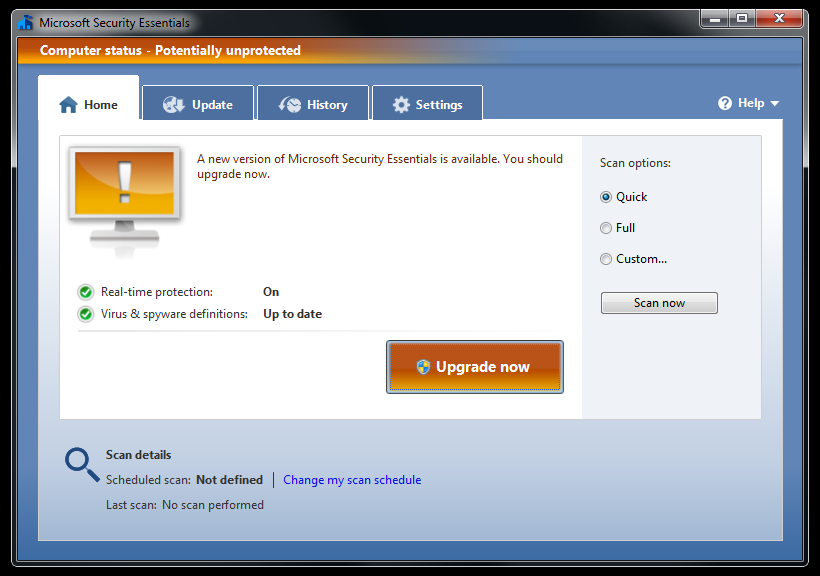 You will then see an 'Upgrade Now' option
Click on the 'Upgrade Now' button

The 'Microsoft Security Essentials Upgrade' window will then be displayed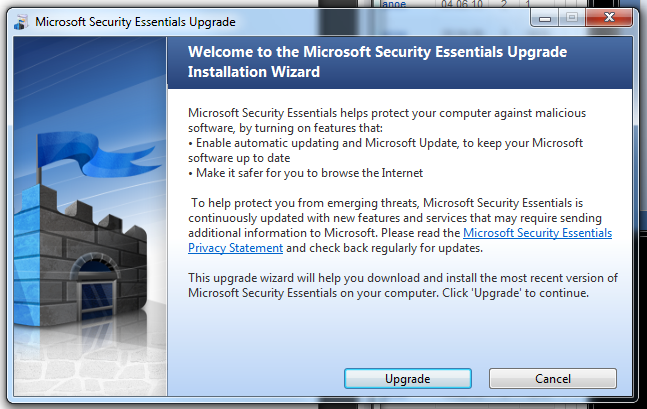 Click 'Upgrade'
The upgrade will now be downloaded and installed. This will take a few minutes.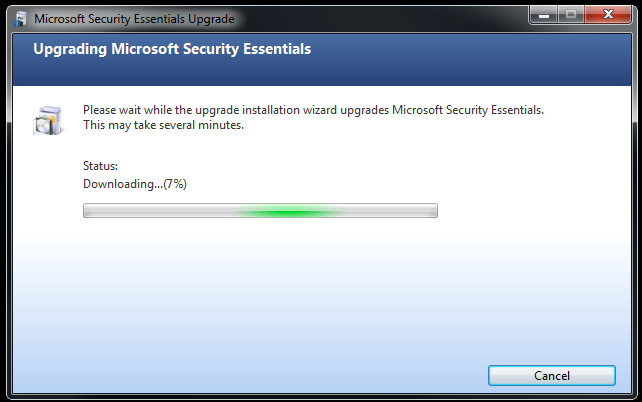 When the upgrade has finished click 'Finish'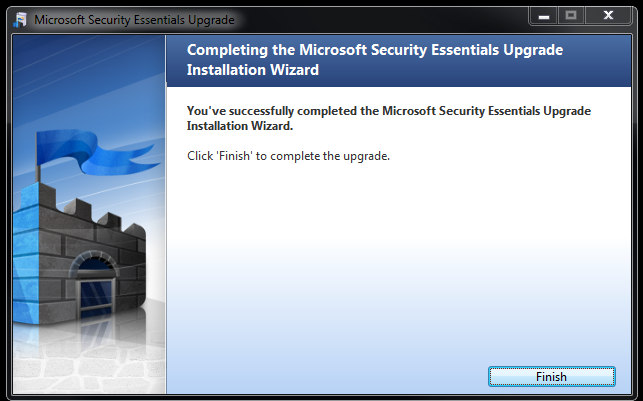 The MSE icon in the system tray will now be green

Open MSE from the system tray and click on the 'Settings' tab
I usually click to disable the daily schedulesd scan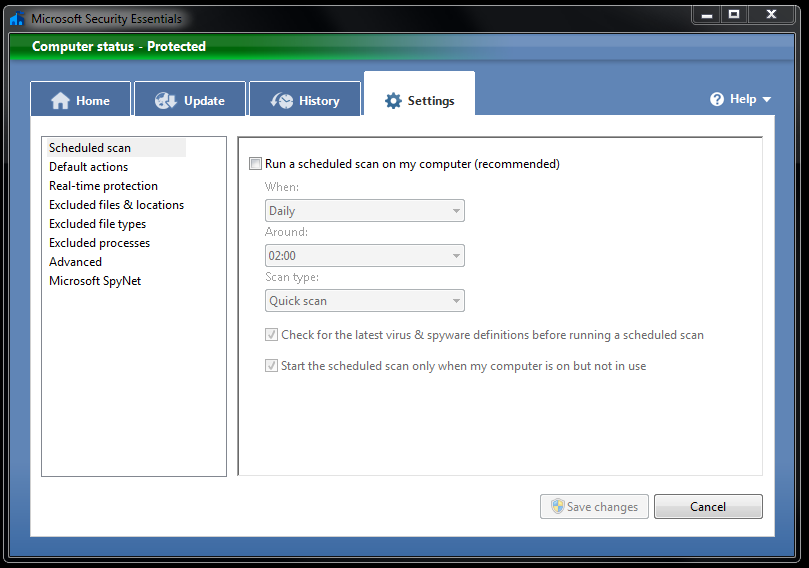 The reason I do this is MSE will detect a virus or malware when it tries to run. The scheduled scan also runs every day the first time you fire up your machine. This means that the first 20 mins you use your computer will be painfully slow because of the scan.
Next on the 'Default Actions' section set all of the actions to 'Remove'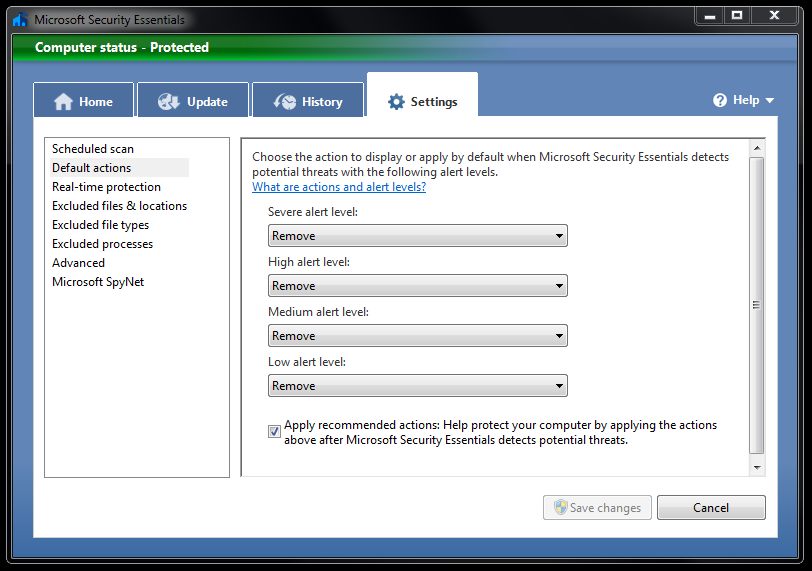 This option makes MSE remove a piece of Malware, spyware and virus's immediatly on detection. Usually it would prompt you to see if you want to keep the virus. dont ask me why you would want to keep your computer filled with Virus's!
Its worth opening MSE once a month to check if you have any entries in the history tab. Keep MSE upto date and this will go a long way to keeping your computer virus free.