The issue of changing the OEM head unit has proved to be a right headache. The original CD Radio is dire and simply has to be replaced.


The OEM unit is moulded into the dash and integrates a display onto the top of the dash to display time, radio station etc.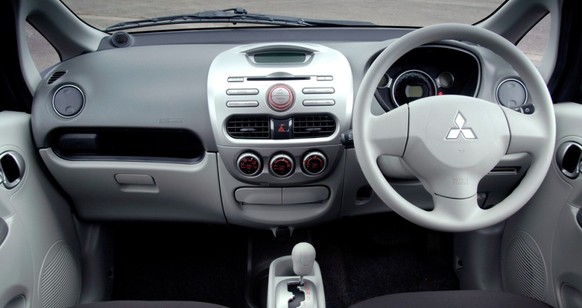 I trawled the internet for days and days and it was simply impossible to find an aftermarket kit to rip the OEM unit out. The local Mitsubishi dealer was completely useless at giving any advice on this as they stated 'we don't get involved in modifying cars'...

A call to a dealer in the UK got me a number for Customer Services at Mitsubishi UK and a very helpful chap who said there was a part from Mitsubishi that would allow an aftermarket head unit to be fitted.

Armed with a Mitsubishi part number from Mitsubishi UK I headed to the local dealer who first of all told me the part did not exist and then couldn't even tell me what it looked like... Completely blind I put my faith in the helpful chap at Mitsubishi UK and ordered the part.

I googled around for some dashboard pictures and stumbled across Mitsubishi's new incarnation of the iCar, an all electric model and the pictures of the interior showed a different head unit. The one pictured appeared to be a double din unit of the sat nav variety.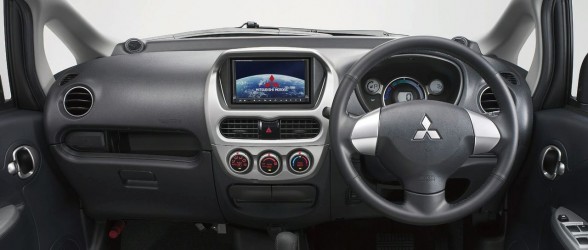 A couple of weeks later the local dealer phoned me up and told me my 'bumper screws' had arrived... This didn't fill me with confidence but low and behold in the box with the screws was a sodding great big piece of dashboard that will fit an aftermarket head unit in my I-Car! and the kit looks exactly like the dash in the iMiev.

w00t!