The CPU cooler in this machine is massive. The reason for this is bigger coolers cool the CPU easier with little requirement for air movement. The idea with this case it to rely on the draft of air from slow moving silent fan's above and behind the CPU cooler to take the heat away from the CPU.

The chosen cooler is the Thermalright Match 120. This is s large tower CPU cooler with heatpipes to pull the heat away from the CPU.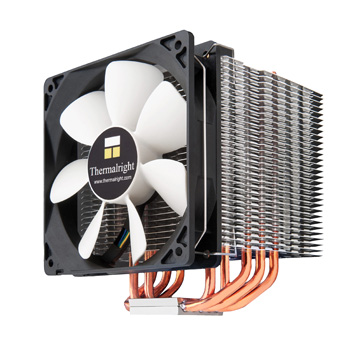 The first step in installing this is to attach the back plate to the underside of the motherboard.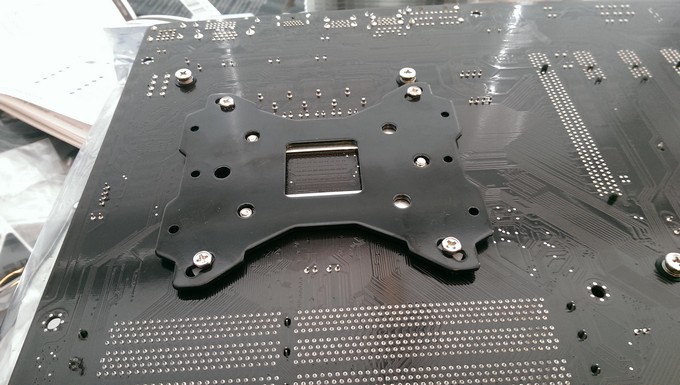 The bolts go through the standard mounting holes to the top side of the board where the bolt posts are attached.
The cooler base is then placed on top of the 4 bolt posts and screwed down.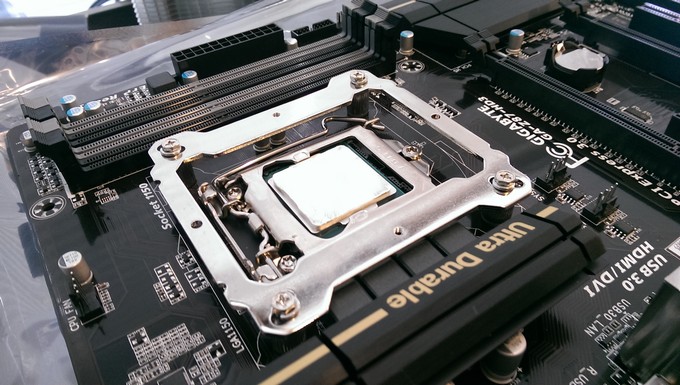 The main body of the cooler now screws down onto the base.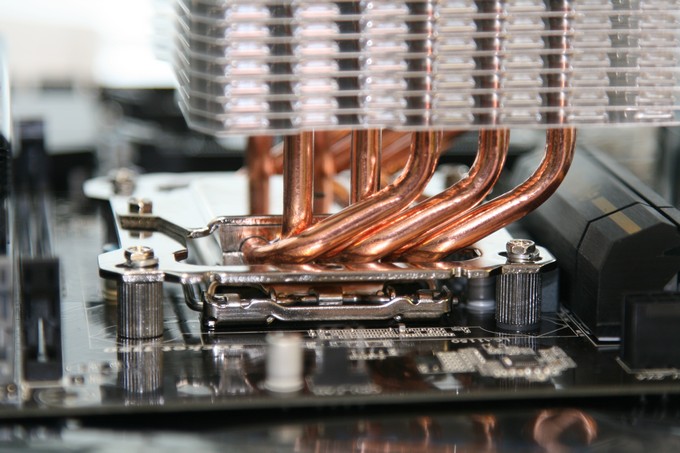 The cooler really does look big on the bate motherboard and weighing in at 600g its no lightweight but even with no directly attached fan it cools the 3.5GHz i7 perfectly.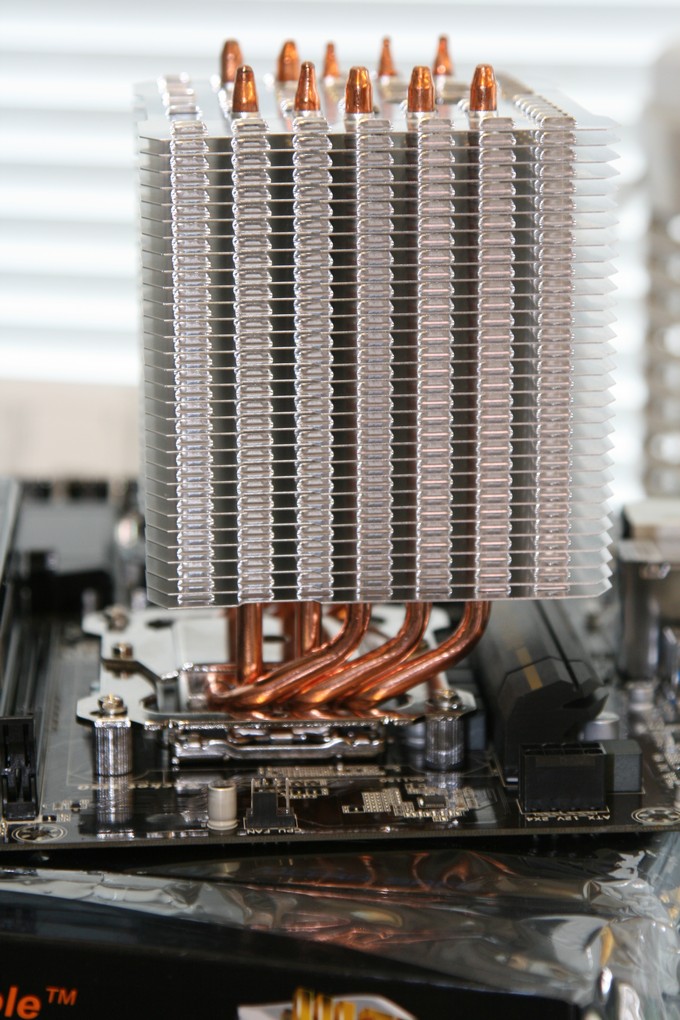 With the motherboard installed it still looks big but you can see the proximity of the fans better in this picture.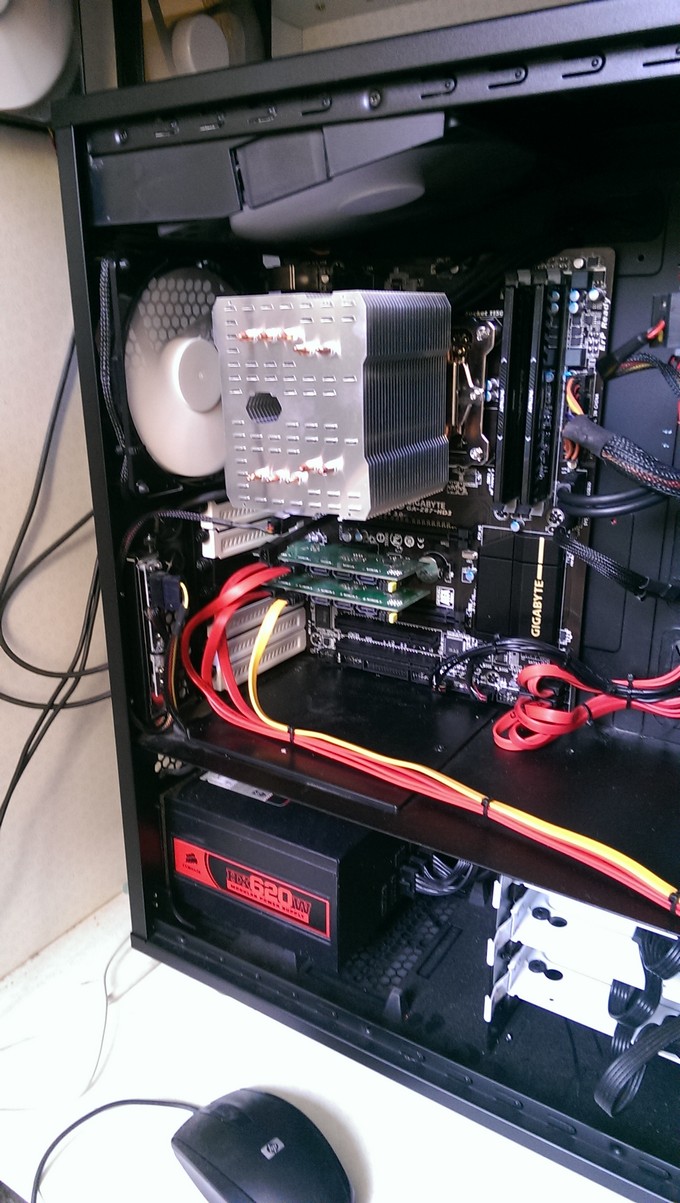 If you have the room and want a silent cooler the Thermalright Machi 120 is a good choice for a totally passive CPU cooler.